Patch configuration and management
Patch configuration and management fixes vulnerabilities in software and applications helping to reduce security risk and your business being targeted with cyberattacks.
Maximise system security with effective patch configuration and management
Having effective patch configuration and management is crucial for businesses to maintain the security and integrity of their systems and data. Outdated software and unpatched security vulnerabilities can be exploited by cyber criminals, leading to data breaches and other security incidents. By partnering with Genisys for patch configuration and management, businesses can ensure that their systems are up-to-date and secure.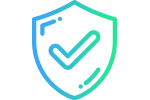 Enhanced Security
Patching is an important aspect of security, as it helps to address known vulnerabilities and fix bugs in software. Helping to reduce exposure to cyber threats and improve their overall security posture.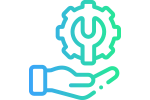 Maximise uptime
By patching software promptly, businesses can reduce the risk of system downtime caused by security breaches or software bugs. Ensuring systems and applications run smoothly.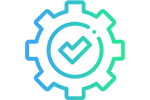 Better control
Patch configuration and management provide IT teams with better control over the software on their systems, which can help to improve visibility and reduce the risk of unpatched systems.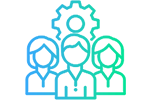 Improved performance
Patching can improve functionality and productivity with the latest software updates. Fixing bugs and addressing other issues that may cause slow performance or crashes.
Choose Genisys for patch your configuration and management
Genisys distributes and applies software updates in a timely matter to ensure operating systems (OS), applications and embedded systems are all up-to-date and working efficiently. Timely patch configuration and management is extremely beneficial for a business as it offers better security, uptime, compliance, and improved features/ functionality. Furthermore, Genisys' patch management service assists businesses to adhere to compliance standards while ensuring business can access the latest product offerings and apply patches to ensure assets aren't susceptible to exploitation.
Superior patch configuration and management services
Our team of experts will ensure that your systems are always up-to-date with the latest software and security patches, providing an additional layer of protection against threats such as malware, phishing, exploits, spyware, social engineering, and ransomware. For example, installing the latest security patches can prevent an attacker from exploiting a known vulnerability to gain access to sensitive information. Our team will work with you to develop a patch configuration and management plan that fits your unique needs and requirements, giving you the peace of mind that your systems and data are protected.
Other Services you may be interested in