Architectural Design and Review
Security architectural design and review will help your organisation to effectively identify gaps in your security architecture, policies and controls that may can your assets vulnerable to attacks and other cyber risks.
Fortify your business with our comprehensive security architectural design and review solution
Genisys' security architectural design and review evaluates the security of your networks, data, applications, endpoint, and cloud. Our service will guide you to ensure your system is built with scalability, maintainability, and robustness in mind, which leads to better performance and cost savings long term.
By having a well-designed security architecture in place, you better protect your systems and data and minimise the risk of a security breach. Our team will regularly review and update your security plan to ensure it remains effective against new and evolving threats.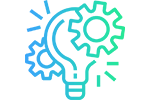 Effective risk
mitigation
Identifying potential threats and vulnerabilities during the design and review process, security architects can develop strategies to mitigate or prevent those risks.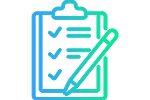 Stay
Compliance
Security architectural design and review can help ensure that a system or organisation is compliant with relevant standards and regulations, such as ISO 27001.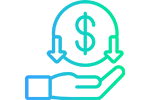 Cost
Savings
By identifying and addressing security issues early in the design process, organisations can avoid costly remediation efforts later on.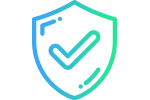 Improve the overall security posture of your organisation by identifying and addressing vulnerabilities – implementing effective security controls.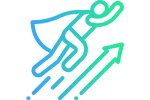 Better system
performance
By identifying and mitigating security risks, organizations can help ensure that their systems perform at optimal levels and minimise downtime.
Protect your business with confidence: Choose Genisys for your security architectural design and review
Genisys security architectural design and review solution helps to ensure that your systems and networks are protected from cyber threats. We will provide strategic planning to help your organisation identify and address potential vulnerabilities and weaknesses in their systems, as well as provide expert guidance on the implementation of security controls. We have the knowledge and skills necessary to design and review security architecture, providing a comprehensive and effective approach to security. Additionally, Genisys will help your organisation to comply with regulatory requirements and industry standards, ensuring that your systems and networks are secure and compliant.
Architectural design and review framework
Our architectural design and review services
Security architecture design and review services are an essential part of ensuring the safety and protection of your systems and data. Our team of experts will work with you to design a comprehensive security plan that addresses your unique needs and requirements. This includes incorporating the latest technologies and best practices to defend against threats such as DDoS, malware, phishing, exploits, spyware, social engineering, and ransomware.
Other Services you may be interested in