Managed Services
Tailored solutions from a trust MSP. Our solutions come with high levels of security, protection, and Australian based support.
For a complete Managed Service Solution
Your business can choose any combination of our managed services below or get in contact with Genisys to create a bespoke Managed Service Solution, we're here to support you.
We offer a wide range of Managed Services that can be tailored to meet specific businesses and their system needs
All our Managed Services come with high levels of security and protection, Australian based support and comprehensive monitoring and management.
Additionally, our Managed Services are supported by our Account Governance Structure. This means we employ the best practices and operating mechanisms to establish an account team, with an account management and service-delivery structure. Our Account Management structure provides customers with a single point of accountability, clearly defined roles, and the ability to rapidly apply change and act.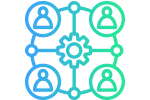 Our service management platform allows for easy deployment, recording and reporting of managed cloud assets.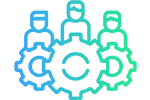 Genisys has an Australian Based Support team that can augment your business and IT Team. Our team can provide 24/7 IT support.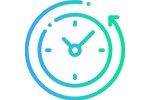 Straightforward monitoring of your cloud managed services, including all your assets from the Genisys service management platform.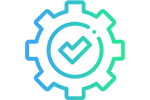 You can add back up and disaster recovery services to your plan. And have added security with multiple locations and protected private clouds.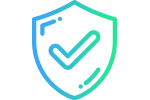 Genisys takes security seriously, from network perimeter, End Point operations, Penetration Testing, Vulnerability Scanning, and remediation. 
Why Choose Genisys as your Managed Service Provider
Genisys is an Australian Managed service provider (MSP) with over 20 years' experience. We understand the importance of business growth and operational efficiencies and that's why we specialise in providing reliable, scalable, and secure Information and Communication Technology (ICT) environments. This includes proactive monitoring, accurate diagnostic and 24/7 IT support services that cover every aspect of our customer's physical, virtual and network infrastructure. 
Furthermore, Genisys has a strong partnership with Equinix as this ensures our Cloud Platform is securely hosted in top tier Data Centres. These Data Centres maintain compliance with international and regional standards including ISO 27001, PCI DSS and SOC1-Type II and have an industry-leading track record of uptime greater than 99.99999%. And finally, Genisys ITIL aligned processes are certified to ISO9001 Quality Assurance which means the processes are regularly audited and updated to provide compliance to standards.
Genisys Managed Services Framework
Unlike other Manage Service providers, we get you complete transparency with our Managed Services Approach –
The Managed service: Provide a formal support capability to our customer base for their infrastructure and application environments.
SLA Management: Work to deliver support within SLA targets. Suitable transparency and communication across the process is mandated.
Periodic Reporting: To ensure that our customer's get visibility of open/closed tickets as well as quantitative evidence to resolving issues.
Improvement: We continually strive to improve the outcome for our clients. We will also raise opportunities for improvement as we assess the landscape. 
Innovation Pathways: We work with our customer's teams to ensure that options are always available for consideration and act as inputs into future planning. 
The Service Management Foundation
Comprises the ITIL Functions and Processes to deliver accountable, sustainable, predictable, and transparent operational support of a customer's infrastructure, delivered by comprehensive and targeted reporting available to authorised customer representatives via an interactive Portal as well as a Service Delivery Manager where appropriate.
If you would like to find out more about our Managed Services, please fill out the form below and one of our specialists will get back to you shortly.