Azure Active Directory Domain Services
Azure Active Directory Domain Services provide centralised identity and access management services, allowing businesses to manage their user identities and permissions in a scalable and secure manner.
Streamline your identity management with Azure Active Directory Domain Services
Azure Active Directory Domain Services (AADDS) is a cloud-based service provided by Microsoft Azure that allows businesses to use traditional domain-joined devices and services, such as Group Policy, without the need to deploy domain controllers on-premises.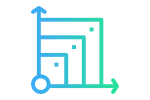 Cost-effective and Scalability
With AADDS, there is no need to maintain and manage on-premises domain controllers, which results in reduced hardware and maintenance costs. AADDS can easily scale to meet the changing needs of your organisation, allowing you to add or remove domain services as needed.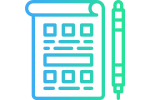 Use your corporate credentials/passwords
Passwords for users in Azure AD DS are the same as in your Azure AD tenant. Users can use their corporate credentials to domain-join machines, sign in interactively or over remote desktop, and authenticate against the managed domain.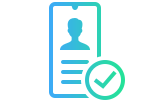 NTLM and Kerberos authentication
With support for NTLM and Kerberos authentication, you can deploy applications that rely on Windows-integrated authentication.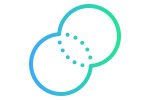 Seamless integration with Azure AD
Designed to work seamlessly with Azure AD, providing a simple and integrated solution for managing user identities and access control. User accounts, group memberships, and credentials are automatically available from your Azure AD tenant. New users, groups, or changes to attributes from your Azure AD tenant or your on-premises AD DS environment are automatically synchronised to Azure AD DS.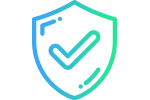 Enhanced Security and High availability
Azure AD DS include multiple domain controllers, which provide high availability for your managed domain. This high availability guarantees service uptime and resilience to failures. AADDS provides a highly secure domain service that is designed to protect your organisation's sensitive data and resources.
How Azure Active Directory Domain Services works
Azure Active Directory Domain Services provides domain services in a managed Azure environment and integrates with existing Azure AD tenants. It supports user authentication and authorisation, as well as machine authentication and domain join. AADDS can also be used to manage virtual machines (VMs) that are not joined to a domain but need to access domain resources, enabling secure, efficient, and scalable access to on-premises resources from the cloud. It provides domain services, such as domain join, group policy, and domain name system (DNS), without the need for deploying domain controllers on-premises.
Azure AD DS integrates with your existing Azure AD tenant. This integration lets users sign into services and applications connected to the managed domain using their existing credentials. You can also use existing groups and user accounts to secure access to resources. These features provide a smoother lift-and-shift of on-premises resources to Azure.
Why choose Genisys for your Azure Active Directory Domain Services
Genisys have a deep understanding of the complexities of Azure Active Directory Domain Services and can ensure its seamless integration within the organisation's IT infrastructure. With Genisys, your business can benefit from continuous monitoring, proactive management, and timely updates and patches, ensuring the security, reliability, and availability of their domain services. Additionally, we can provide round-the-clock support, helping resolve any issues or challenges that may arise, and freeing up internal IT resources to focus on core business activities.
Azure Active Directory Domain Services
Other Services you may be interested in