Incident response services
Our incident response services will help to minimise the impact of security incidents on your organisation and customers. Helping protect your organisation's reputation and revenue, as well as its customers' personal and sensitive data.
Don't let a security incident cripple your business, get proactive incident response services from Genisys
Incidents happen, and when they do, every second counts. At Genisys, we provide incident response services to help protect your business from cyber threats. Our team of experienced IT experts will work around the clock to identify, contain and resolve any security incidents that may arise, minimising the impact on your business operations. With our incident and response services, you can have peace of mind knowing that your business is in good hands.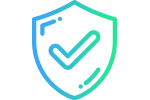 Improving Security
Posture
Identifying and addressing vulnerabilities, helping reduce the risk of a successful attack.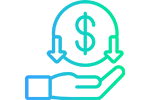 Cost
Saving
By using Genisys services your business reduces the need for in-house security expertise.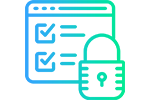 Improved
Compliance
Meet regulatory and compliance requirements for incident response.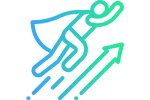 Rapid
Response
Pre-defined incident response plan in place, quickly respond to security incidents and reducing recovery time.
Choose Genisys for fast and effective support
Our team will ensure a swift response to active threats by thoroughly investigating the root cause and impact of cyber-attacks. Our experts monitor, detect, triage, investigate, and identify the root cause and impact of cyber-attacks, allowing your business to rapidly respond to active threats. Additionally, Genisys' will provide comprehensive incident reports, post incident reviews, brief summaries and valuable forensic data to help facilitate quick recovery and assist quality insurance, legal and management decision making. We'll also implement a plan to get your business back up and running, stronger than ever post incident.
Incident response services : protecting your business from cyber and physical attacks
Our team of experts will be on call 24/7 to provide fast and effective support in the event of a security breach. This includes responding to attacks such as DDoS, malware, phishing, exploits, spyware, social engineering, and ransomware.  Our team will also work with you to identify the root cause of the issue and provide recommendations for preventing similar incidents in the future. With our incident response services, you can focus on your core business functions while we handle the technical details of enhancing your cyber security.
Other Services you may be interested in