Project Management Services
Our Project Management Services assist your business to tackle their specific IT challenges with a dedicated and experienced project team.
Focused on delivering to deadlines, budget and your expectations
Genisys Project management services supports your business IT projects with knowledgeable resources that are focused on delivering to deadlines, budget and expectations. Our project management services provide an orderly, controlled, and informed approach to producing solutions for your business working partnership with the clients project team.
We have our own Projects & Transitions (P&T) division that adheres to a recognised and proven Project Management Methodology (PMM). This methodology has been developed, implemented, and maintained to integrate seamlessly with our IT infrastructure and systems development environments. Designed to be adaptable and scalable, while ensuring consistent quality and risk mitigated delivery on a wide range of projects.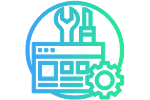 Increased Efficiency
Speed up the project initiation phase and reduce the overall project timeline and budget. With efficient use of project resources and proper task assignments.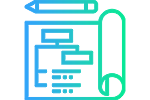 Standardise Approach
Our project management services support your business' processes in a holistic way, providing visibility across all project tasks and how they are being executed.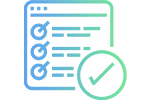 Dedicated Resources
With a dedicated full-time Project Team that works to ensure both our clients and Genisys maximise their time and effort to meet project deadlines and budget.
Why choose Genisys for your Project Management Services
We have expert project management consultants that will ensure all elements of the project are done right, first time around. Our project managers are PRINCE2 (Projects IN Controlled Environments) certified, and our consultants have a minimum of 3-4 years of the relevant technology/solution implementation experience.
Your business can get peace of mind knowing they are working with a dedicated team of PRINCE2 certified project managers. This certification demonstrates our ability to offer a systemic approach to delivering a successful project. This approach provides our clients with clear templates, processes, and steps. Additionally, we breakdown the project into different sections such as stage plans and team plan to eliminate ambiguity and maximise resources.
Other Services you may be interested in