Penetration Testing Services
Penetration testing services to help your organisation to proactively address potential threats and improve your overall security posture, reducing the risk of a data breach or other security incident.
Effectively identify your organisation cyber vulnerabilities and weaknesses
Penetration testing helps you stay ahead of the curve by ensuring that your security measures are up-to-date and effective against the latest threats. Genisys will provide extensive reports that will list the vulnerabilities and exploits found. Categorising each finding with a risk level as well as recommendations for mitigation strategies and cyber frameworks. Our penetration testing process involves – information gathering, port scanning, enumeration, exploitation, vulnerability analysis and finally analysis and reporting.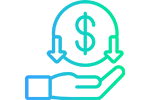 Cost
savings
Identify vulnerabilities before they can be exploited by attackers, reducing the costs associated with data breaches and other cyber-attacks.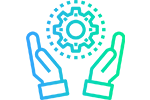 Improve response
capabilities
Test and improve your incident response processes and procedures, which can be critical in the event of a real-world attack.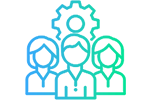 Increased
awareness
Increase awareness of your security posture among employees, stakeholders, and customers, which can help to build trust and reduce risk.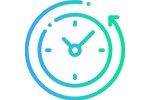 Identify and understand the weaknesses in your systems and networks, with up-to-date insight in your organisation operations and systems.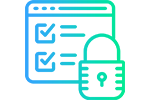 Enhanced
cybersecurity
Better manage risks with direct access to IT experts and mature cybersecurity strategies.
Choose Genisys for Comprehensive penetration testing
Genisys provides your business with IT Industry subject matter experts with over 20 years experience who have the knowledge and skills needed to effectively identify vulnerabilities and weaknesses in your systems and networks. Genisys will recommend the tools required to monitor and protect your organisation's systems. We are trusted by clients across Australia and have been certified with ISO/IEC 27001:2013 Information Security Management and ISO 9001:2015 Quality Management System certifications, guaranteeing we follow the best practices and standards in the industry. Additionally, Genisys will provide comprehensive testing and strategic planning, ensuring that your organisation is prepared for any potential threat.
Penetration testing services
Penetration testing also referred to as 'pen testing' is a security exercise conducted to identify any security gaps/ weaknesses within an organisation's IT infrastructure, applications, or processes.It involves simulating an attack on your network to identify vulnerabilities and evaluate the effectiveness of your existing security measures. This includes testing your defences against various types of threats, such as antivirus, malware, spyware, ransomware, phishing, social engineering, and exploits.
Our experts will perform regular scans and patches to address any vulnerabilities and implement advanced authentication systems to prevent unauthorised access to sensitive information. In addition, we offer DDoS mitigation services to keep your network protected against excessive traffic from multiple sources.
Other Services you may be interested in