End-to-End Solutions (E2ES)
E2ES designed to reduce risk, improve cyber-security and minimise downtime.
Comprehensive end-to-end solutions to precisely meet your organisation's IT requirements
Genisys' end-to-end solutions are designed to precisely meet the needs of small, medium and enterprise size organisations in the public and private sectors. Our small and medium clients have found our E2E2 managed service solution extremely helpful as an extension of their office, relying on Genisys as their IT department.
Our approach is always based around collaboration and partnership, that delivers business value to our clients. We employ an integrated, managed, and comprehensive approach to transformation. Starting with our Consulting and Advisory services, which provide the Framework of all deliverables within the service. From transformation planning through to services management. Giving both parties a clean scope of work, plan of action and how Genisys will manage their client's work.
All solutions and services are designed, implemented and managed by level 2 and 3 network and infrastructure engineers, ensuring customers receive expert advice and the highest level of service.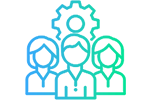 We take the headache away with our extensive knowledge and experience specific to your industry. You'll have access to a highly qualification, trained and certified team that can help with purchasing, building, and delivering your IT environment.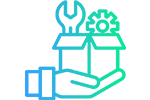 Take the hassle out of managing your own complex IT systems, services and software licensing with a dedicated IT Management team. We manage all aspects of your IT requirements, from an internet connection to a third-party application.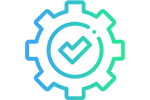 Improved
Cyber Security
Get your business peace of mind with 24/7/365 Australian Based Support. Our team will manage your IT environment, deliver security strategies, and manage your industry compliance standards. Ensuring your data is protected and you're always supported.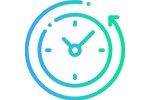 Minimise
Downtime
Your business will get proactive solutions that will help catch issues before they happen or before that escalate. Additionally, you're always have a team that's actively monitoring and managing your IT environment, minimising downtime.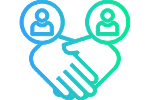 Reduce
Costs
Save your business time and money when you had an end-to-end managed solution. From reducing costs with managing systems in-house, to reducing cost on licensing, training and disaster recovering. Furthermore, outsourcing reduces internal staff costs.
Why choose Genisys as your Managed Service Provider
Our approach deliveries a more tailored solution, that's based around collaboration and partnership. Delivering our clients a more transparent services which allows for easier growth and business development. Our solutions are built on over 20 years' experience, working with small, medium and enterprise organisations in the public and private sectors. We focus on delivering tangible business value to clients.
Genisys is a trusted partner of major Australian organisations providing Advisory and Strategic Consulting in the following areas:
IT and Telecommunications, Private, Public and Hybrid Cloud Services, Managed IT Services, Data Centre Services, Managed Network Services, Managed Network Security Services, Engineering Solutions and Consulting, Hardware and Software Procurement Services.
End-to-End Process Framework
Other Services you may be interested in