Security awareness training
Security awareness training that educates your staff with the latest cyber security information, breaches and attacks in the market, while supporting them to become the first line of defence.
Empowering employees to take control of cybersecurity
One of the largest contributors to all security breaches is human error. Hackers use these mistakes gaining unauthorised access to crucial business information, that can be extremely damaging to an organisation. One of the most common cyberattacks used is phishing. This is where an employee is sent a fraudulent communication that appears to come from a reputable source. The hacker uses critical information to infiltrate an organisation, usually as part of a larger attack.
Security awareness training is extremely important for any size organisation. By conducting security awareness training that includes phishing simulations, identifying, and avoiding malware attacks or signs that a device has been hacked/ breached, your organisation is helping employees to make the right decisions when a potential cyber threat occurs. Furthermore, regular training creates a more vigilant work environment with staff less likely having information leaked through malware or phishing.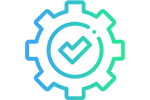 Improved security culture
Promoting a shared responsibility for protecting sensitive information and assets and increase security measures.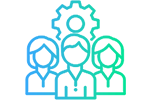 Increased employee engagement
Increase their understanding and awareness of security threats and motivate them to take an active role in protecting assets.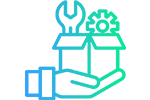 Improved employee productivity
By reducing the risk of security incidents, businesses can minimise downtime and disruptions to productivity, helping employees to focus on their work and achieve better results.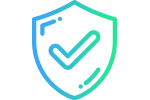 Reduced risk of data breaches
By educating employees on best practices and potential security risks, businesses can improve their resilience against cyber threats and reduce human error.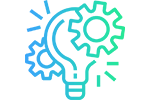 Enhanced brand reputation
A strong security posture and commitment to employee education can enhance a company's reputation, building trust with customers, partners, and stakeholders.
Conduct your security awareness training with Genisys
Genisys provide tools and techniques to your organisation with the aim to prevent cyberattacks and build a stronger cyber security environment. By providing your staff with the latest cyber security information, breaches and attacks in the market, you are supporting your staff to become the first line of defence for your business.
Furthermore, we can provide end-user cyber security awareness training to suit your environment, platforms, and users. Educating your staff on networks, access, passwords, and connections, cyberattacks (strong focus on phishing and social engineering) and device security.
Cybersecurity is not just an IT issue, it's a shared responsibility for everyone. Let's work together to protect your sensitive information and secure your organisation.
Get comprehensive security awareness training
Our team of experts will provide comprehensive training to educate your employees on the latest threats, such as malware, phishing, exploits, spyware, social engineering, and ransomware, and how to identify and avoid these attacks. By empowering your employees with the knowledge and skills to recognize potential threats, you can reduce the risk of a security breach. Additionally, our training programs will teach your employees about best practices for cybersecurity, such as updating software and patches, using strong passwords, and being cautious when opening emails from unknown sources.
Other Services you may be interested in