Managed Infrastructure Services – Support and IaaS
Managed Infrastructure Services offering full implementation and on-going operational support of your IT infrastructure located on or off-premise.
Purpose-built Private Cloud using an Infrastructure as a Service (IaaS) Model
Access virtualised computing and storage capacity over a remote network connection. This Terra platform is exclusively available to our customers over the Genisys Private IP Network. Your business can modernise its data centre architecture and integrate existing internal infrastructure/ clouds with the Genisys Virtual Private Cloud.
Genisys Private Cloud is built on enterprise technology to ensure guaranteed uptime and service delivery. Furthermore, we have strategically partnered with Cisco, Nimble Storage, and Palo Alto to deliver a best-of-breed environment. Genisys Cloud platform operates on our enterprise-class SmartStack Cloud. An integrated infrastructure solution by Cisco and Nimble Storage that ensure high performance, scale, and availability.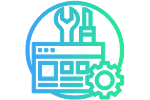 Improved IT Efficiency
Streamlining operations to reduce service management efforts, furthermore, identifying and eliminating cost duplications and overcapacity issues.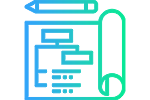 Service Agility and Flexibility
We provide a more agile model of SLAs and on-demand solutions with improved service provisioning speed through automation.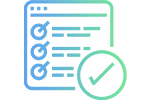 Smooth Transition
From legacy IT to consolidated Converged Infrastructure. Incremental transformation process to avoid the risk of disruption.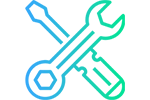 Improved Operations
Through infrastructure modernisation and operational improvements. Paired with tightly matched supply and demand elements.
Minimise Downtime
Genisys has a proactive approach to IaaS maintenance, minimising downtime with enhanced data security and availability.
Genisys Infrastructure as a Service (IaaS) platform
We define Infrastructure as a Service (IaaS) as the means through which everything from computing power to computing infrastructure, applications, business workflow systems, and collaboration, can be delivered to you over a network, wherever and whenever you need it.
We provide infrastructure services as a fully managed IT solution, providing full implementation and ongoing operational support of your IT infrastructure on or off-premise. Additionally, we give businesses more choices and can deliver specific infrastructure management and support services as part of specialised projects or augmentation services.
Why choose Genisys as your MSP
Our experienced Infrastructure Managed Services team has an average tenure of 10+ years in the industry. They have consistently delivered on IT Infrastructure and related technologies. Including the design, deployment, migration, and support of infrastructure services.
We offer a scalable range of consumption-based hosting solutions to suit your needs. Whether you're a small business looking to host a website or a large corporation with complex requirements, Genisys will deliver.
Furthermore, Genisys Infrastructure as a Service platform provides even greater contract flexibility with minimum volume and term commitments, and no termination expenses for reductions in capacity. Our operational agility allows for speedy delivery, with Virtual Machines provisioned in hours and physical servers in days.
Managed Infrastructure Services FAQs
Other Services you may be interested in