Network behaviour analysis and anomaly detection
Network behaviour analysis and anomaly detection are critical components of a comprehensive security strategy. They help identify unusual activity within a network, allowing you to quickly respond to potential threats and protect against data breaches.
Enhancing network security with network behaviour analysis (NBA) and anomaly detection
Network behaviour analysis is particularly good for spotting new malware and zero-day exploits. It can enhance your cyber protection provided via the network's firewall, intrusion detection system, antivirus software and spyware-detection program. Additionally, investing in an NBA program can help save your business time and money as your network administrators can locate and resolve problems at a faster rate. Furthermore, NBA and anomaly detection are powerful tools that can help businesses to identify and respond to cyber threats in real-time.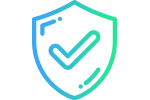 Enhanced threat detection
Identify and detect a wide range of cyber threats, including malware, denial of service attacks, and unauthorised access attempts.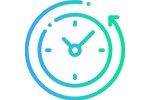 Real-time monitoring
Monitor network activity in real-time, which allows them to quickly identify and respond to suspicious activity.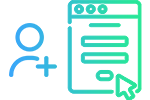 Baseline identification
Establish a baseline of normal network activity, which allows them to identify unusual activity and potential threats more easily.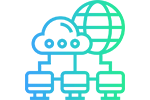 Automation
Streamline network operations by the automatic detection of anomalies and operational issues.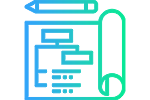 False positive reduction
Reduce the number of false positives by using sophisticated algorithms to identify and filter out benign activity from suspicious activity.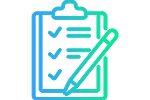 Root cause analysis
Provide detailed information about the origins and causes of cyber-attacks, which can aid in incident response and forensic analysis.
Why choose Genisys' NBA solutions
Genisys NBA solutions are equipped with powerful AI called Network Behaviour Anomaly Detection (NBAD). Network behaviour analysis monitors traffic and notes unusual actions or departures from normal operation. After establishing a benchmark for normal traffic, the NBA program monitors the network and flags unknown, new or unusual patterns, analysing communication to seek for threats or attacks. Furthermore, the program has the capability to monitor and record trends in bandwidth and protocol use.
Comprehensive network behaviour analysis and anomaly detection services
Our team of experts will monitor your network for any suspicious activity, including unusual patterns of behaviour, anomalies, and security threats. By continuously analysing network traffic and behaviour, we can quickly detect and respond to potential security incidents, such as malware infections, phishing attacks, and other types of cyber threats. This helps to minimise the impact of a security breach and prevent the spread of malware to other systems. Our team will also work with you to configure your network security systems to detect and respond to potential threats in real-time, providing an additional layer of protection for your systems and data. With our network behaviour analysis and anomaly detection services, you can have peace of mind knowing that your systems are constantly monitored and protected against the latest cyber threats.
Other Services you may be interested in