Protect your business with expert Cyber Security Services (MSSP)
Apply the right controls to protect your data and strengthen your organisation's cyber security. Robust Cyber Security Services designed by certified ISO 27001:2013 IT experts.
Cyber Security Services – Customised solutions to fit your needs.
Genisys is an MSSP you can trust with ISO 9001:2015 Quality Management System and ISO/IEC 27001:2013 Information Security Management certifications. Especially as ransomware attacks, social engineering, and other malicious activities are becoming increasingly prevalent in today's digital landscape.  Our expert cyber security services employ cutting-edge encryption techniques and regularly patch vulnerabilities to keep your data safe. Our authentication methods are designed to prevent unauthorised access and ensure that only the right people have access to your sensitive information. By entrusting your cyber security needs to us, you can focus on growing your business while we take care of protecting it.
Network partner with the Australian Cyber Security Centre (ACSC)
As a Network partner with the ACSC, Genisys can utilise knowledge from fellow cyber security professionals to better identify and migrate shared cyber security issues. The partnership provides Genisys the ability to access ACSC threat intelligence and situational awareness by accessing context-rich, actionable, and timely information in a variety of formats (including alerts and advisories and automated indicator sharing) – enhancing an already robust protection system Genisys has to offer.
Our expert Cyber Security services ensure your business' data is effectively protected
Genisys provides trusted Cyber Security Services for both on-premise and in the Cloud. Our experienced IT team has developed a cyber security framework that provides protected access to applications transiting untrusted network boundaries, protection against threats, and greater control over your data. Our cyber security services offer a complete package of protection against various online threats such as antivirus, malware, and firewall breaches. Our advanced technology detects and neutralizes exploits and phishing attacks, ensuring that your sensitive information remains secure. We also offer protection against DDoS attacks and ensure the security of your IoT devices with cutting-edge security measures.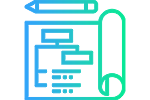 Direct Expert
access
Dedicated team of IT experts will deliver 24-hour monitoring of digital assets. Get immediate support and faster recovery time in the event of a breach.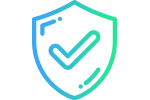 Greater flexibility
and agility
Best practice approaches that suit your organisation and builds greater cyber resilience. Enhanced information security and governance capabilities.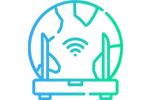 Protected against
threats
Protect networks and data from unauthorised access, helping protect your end users and staff. Sophisticated security solutions in collaboration with leading cyber security vendors.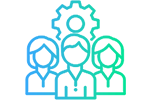 Reduce overall
costs
Mitigates the risk of data breach and the costs associated with it. A more cost-effective way of gaining cyber security support than hiring an in-house team.
Stay safe with these top-rated cyber security products

Next-Generation
Firewall Solutions
Most advanced ML-Powered NGFW.
Software Firewalls: Flexibly scale to secure deployments in public clouds, private clouds and SDN environments.
Hardware Firewalls: Designed for simplicity, automation, and integration.
Central Management
(Panorama)
Gives you a single place to manage all your Palo Alto Networks NGFWs.
Centralised Firewall management system: Easy-to-implement, centralized management features that provide insight into network-wide traffic and simplify configurations.
Zero Trust
Network Access
The industry's only cloud delivered ZTNA 2.0 solution.
Palo Alto Networks Prisma Access: Designed to protect your network, users and apps. With identity-based access control and continuous post-connect threat and trust monitoring.

Next-Generation
Firewall Solutions
Build high-performance, ultra-scalable and security-driven networks.
Industry-leading enterprise security that's designed for any scale with full visibility and threat protection.
Central
Management
For complete visibility and protection against security threats.
FortiManager provides automation-driven network configuration, visibility, and security policy management.
Zero Trust
Network Access
Improve secure access to applications for remote users.
Ideal solution for those organisations that have remote workers, require apps in the cloud and on-premise or want to reduce risk.

Next-Generation Antivirus
(Falcon Prevent)
Combines the most effective prevention technologies.
Purpose-built in the cloud to eliminate complexity and simplify deployment across an organization. Designed for protection against all types of attacks.

Proofpoint Essentials Advanced
Email Security
Protect your staff from malware-based threats.
For advanced email security and compliance. With built-in data loss prevention and email encryption identify and secure sensitive information sent in email.

Unified Solution
The AI-powered Unified Identity Platform combines access, authentication, governance, and lifecycle into one solution, connecting people with the digital resources they depend on
Flexible Deployment
The RSA solution can be deployed in any environment from cloud only, hybrid and on-prem networks including high security air gapped installations.
Multi Platform
RSA delivers a truly cross platform, vendor agnostic Identity & Access Management (IAM) Solution with out of the box support for 500+ RSA Ready Integrations.