Threat intelligence
Threat intelligence keeps your organisation informed about current and emerging security threats, proactively defend against attacks, and minimise the impact of security breaches.
Uncover the hidden threats to your business with cutting-edge Threat Intelligence solutions
Genisys threat intelligence solution enables your organisation to make more informed security decisions. It helps your business to create a proactive approach to defencing against cyberattacks, instead of waiting to react. Threat intelligence is used to help prevent data lost, provide direction on safety measures, and create a collective knowledge base to help others to combat against cyberattacks.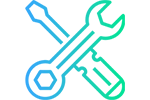 Proactive protection
By understanding the current and emerging threats, organizations can take proactive measures to protect their systems and data.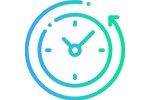 Quicker response
Threat intelligence can help organisations respond more quickly and effectively to cyber incidents by providing information about the attackers, their tactics, and potential indicators of compromise.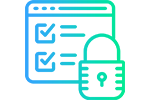 Risk reduction
Threat intelligence can help organisations identify and prioritise their vulnerabilities, enabling them to focus their security efforts on the most critical risks.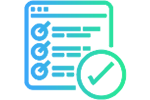 Compliance
Threat intelligence can help organisations comply with various cybersecurity regulations and industry standards.
Choose Genisys as your Managed Security Services Provider (MSSP)
Genisys can help organisations stay ahead of the curve in terms of cybersecurity and reduce the risk of a security breach or incident. By providing you with real-time information about the latest threats and proactive recommendations for how to respond, your organisation can make informed decisions about their security posture and take the necessary steps to protect their assets. We can help your organisation to have a better understanding of the cyber landscape and adapt your security strategy accordingly to stay ahead of the attackers.
Genisys threat intelligence process
The threat intelligence process refers to the systematic collection, analysis, and dissemination of information about current and potential security threats. The threat intelligence process is a continuous cycle, as new data is collected, analysed, and disseminated, providing an up-to-date view of the threat landscape and enabling organisations to make informed decisions about their security posture.