Exchange Online
With our Exchange Online services, businesses can enjoy reliable and secure email communication and collaboration features.
Streamline communication and collaboration with Exchange Online
Exchange Online is a cloud-based email and calendar service provided by Microsoft. It is designed to help businesses of all sizes securely access their email, contacts, and calendars from any device, anywhere. With Exchange Online, businesses can enjoy enterprise-grade email security and reliability, and all the benefits of a cloud-based service without having to manage their own email infrastructure.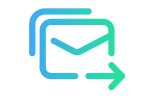 Seamless Email
Communication
Exchange Online provides reliable and secure email services, ensuring uninterrupted communication for your business.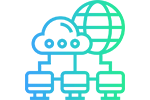 Simplified
Management
Centralised administration tools that simplify mailbox management, enabling efficient user provisioning, policy enforcement, and compliance management.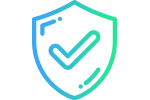 Advanced Security
Features
Exchange Online employs robust security measures such as anti-malware and anti-spam filters, data loss prevention, and encryption to protect sensitive information.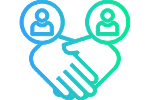 Enhanced
Collaboration
With shared calendars, contacts, and tasks, Exchange Online facilitates efficient collaboration and coordination among team members.
Why Choose Genisys to manage your exchange online services
Genisys will ensure a smooth and efficient deployment and ongoing management for your exchange online services. Our team specialise in providing comprehensive support and expertise in managing complex IT environments, including email services. By partnering with Genisys, your business can benefit from their deep knowledge and understanding of Exchange Online, ensuring optimal performance, security, and reliability.
Furthermore, we offer proactive monitoring and maintenance, ensuring that Exchange Online is always up to date with the latest security patches and updates. This helps your business stay protected against evolving cyber threats and reduces the risk of potential vulnerabilities. Additionally, we can provide 24/7 support and help desk services, ensuring that any issues or concerns are addressed promptly, minimising downtime and maximising productivity.
Key Features of Exchange Online
Exchange Online offers a range of features to help businesses manage their email and calendar needs. Some of the key features include: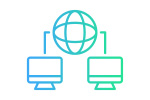 Mobile Device Integration
Exchange Online seamlessly integrates with various mobile devices, including smartphones and tablets, allowing users to access their emails, calendars, and contacts on the go. It supports synchronisation across multiple devices, ensuring consistent access to information.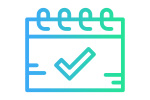 Shared Calendars and large mailboxes
Exchange Online enables users to share calendars with colleagues and schedule meetings more efficiently. Exchange Online provides users with ample mailbox storage space, so they never have to worry about running out of space.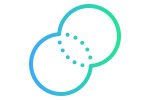 Seamless Integration with other Microsoft services
Exchange Online seamlessly integrates with other Microsoft cloud-based services, such as Microsoft Teams and SharePoint Online.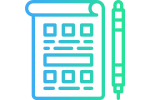 Archiving and Compliance
Exchange Online offers built-in archiving and compliance features, allowing organisations to meet legal and regulatory requirements. It enables organisations to retain and manage email data for compliance purposes and facilitates eDiscovery for efficient search and retrieval of relevant information.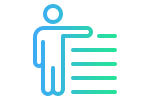 Email Management
Exchange Online provides robust email management capabilities, allowing users to send, receive, and organise emails efficiently. It offers features such as email filtering, sorting, flagging, and categorisation for improved productivity.
Exchange Online services offered by Genisys
Unlock the full potential of your business with professional Exchange services offered by our trusted MSP. Experience seamless communication, advanced security, and efficient collaboration, tailored to meet your organisation's unique needs.
Transform your email experience with exchange online
Exchange Online can help businesses address a range of email-related problems, including:
Exchange Online allows users to access their email, contacts, and calendars from any device, ensuring they never miss an important email or meeting.
Exchange Online simplifies email management, making it easier for businesses to manage email accounts, shared mailboxes, and distribution lists.
With Exchange Online, businesses can protect their email communications from external threats, such as phishing attacks and malware.
Other Services you may be interested in